DocUmeant Publishing's Feature Author

ocUmeant Publishing is pleased to showcaseauthors and their accomplishments. Here you will find more information about our featured author. As we continue to see our authors reach even greater heights we are proud to have been a small part of their authorship success journey. Join me in wishing congratulations to our author of the month ...
Robert Jacob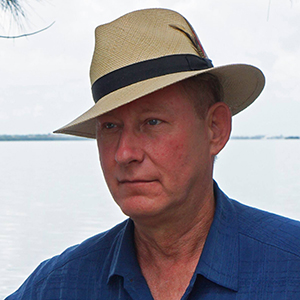 ith a lifelong passion for history, Robert Jacob has been heavily involved in living history interpretation and reenacting for over 40 years. He has participated in activities covering a wide range of time periods including numerous French and Indian War and Revolutionary War reenactment groups, Western Gun Fighter groups, regularly attending Mountain Man Rendezvous and Renaissance Fairs.  During the past 12 years he has focused on the golden age of piracy with a concentration on Blackbeard.
Originally from Pittsburgh, PA, Robert graduated from Duquesne University with a Bachelor's Degree in education in 1978.  He taught in the West Point public school district, West Point, VA for five years while completing his Master's Degree from Virginia Commonwealth University in 1983.
In 1982, Robert entered the United States Marine Corps reserve and augmented to active duty in 1983.  During his service, he became a military occupational specialty instructor and earned the designation of Master Training Specialist.  Later in his career, he became the Commanding Officer of the Marine Detachment at the same school where he had earlier instructed.  He achieved the rank of Chief Warrant Officer 5 and retired after 31 years of service in 2013.
While researching information on the golden age of piracy, Robert realized that most of the publications on the subject were contradictory and even incorrect.  This motivated him to write his currently soon to be released publication, A Pirate's Life in the Golden Age of Piracy.
Works
A Pirate's Life in the Golden Age of Piracy

hink you know everything about Pirates? Think again! Fascination with Pirates has for centuries driven stories of heroic proportions—true, exaggerated, and imaginary. Legends of their high seas debauchery continue to inspire modern day books, movies, and groups, dedicated to acting out their past. Pirates are heroes to some and the lowest of crooks to others, but do we really know the truth?
The facts are that the historical record on pirates is vague, contradictory, and rarely accurate. Digging deep into the true history of Piracy and those who lived this life, Robert Jacob has unearthed a treasure of information that allows you to see, feel, and experience the true life and motivation of pirates in their Golden Age.
Come aboard and see what pirates actually wore, the type of ships they used, and how they planned and executed some of the most cunningly successful heists ever known. A Pirates Life in the Golden Age of Piracy will fascinate and transport you back in time with rich stories and visual accuracy. If you thought you knew all about pirates you're in for some surprising revelations that will leaving you even more intrigued!
Available in Print & Digital on Amazon.